MONEY
SD 500: Michael E. Johnson
Monday, January 8, 2018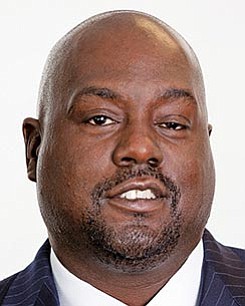 The San Diego 500, The Book of Influential Business Leaders, is the market's most comprehensive product of people you should know in the business community. The 500 includes business leaders and executives who have founded or are running significant companies in terms of number of jobs, key products and services, experts who raise the level of the industry here and beyond and those who lead in the business community. The 500 is selected by the San Diego Business Journal newsroom.
Michael E. Johnson
Co-CEO and Chief Risk Officer, Gurtin Municipal Bond Management
Johnson was promoted in 2016 to Co-CEO along with firm founder Bill Gurtin. The firm has more than $14 billion under management for high net worth and ultra-high net worth individuals. Johnson started the research group at Gurtin when he joined the firm in 2008. According to the founder, Johnson has run nearly every department in the firm since. He is responsible for the day-to-day operations. Prior to joining Gurtin, Johnson served as head of Merrill Lynch's Municipal Credit, Banking Credit, and Insurance Credit teams. He also worked at Moody's Investors Service.
ALMA MATER: UC Riverside, New School University