EDUCATION
SD 500: Michael Cunningham
Monday, January 8, 2018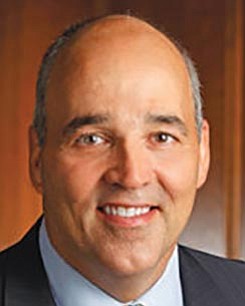 The San Diego 500, The Book of Influential Business Leaders, is the market's most comprehensive product of people you should know in the business community. The 500 includes business leaders and executives who have founded or are running significant companies in terms of number of jobs, key products and services, experts who raise the level of the industry here and beyond and those who lead in the business community. The 500 is selected by the San Diego Business Journal newsroom.
Michael Cunningham
Chancellor, National University System
Michael Cunningham joined the National University System in July 2013 as president of the system's flagship, National University. By October 2013, he was chancellor of a network of nonprofit schools ranging from kindergarten to high school seniors to college and postgraduate studies that serves 30,000 students each year. He came to education after founding Cunningham Graphics International which grew to 2,000 employees in seven countries. Cunningham taught classes in entrepreneurship at several colleges before San Diego State University, where he served as dean of the college of business administration.
ALMA MATER: University of Massachusetts Amherst; New York University
BEST ADVICE: "It is critical to keep on reinventing yourself."
TOUGHEST CHALLENGE: Increasing quality while keeping the cost of tuition affordable.