LIFESTYLE
SD 500: Melissa A. Forrest
Monday, January 8, 2018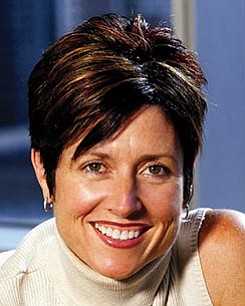 The San Diego 500, The Book of Influential Business Leaders, is the market's most comprehensive product of people you should know in the business community. The 500 includes business leaders and executives who have founded or are running significant companies in terms of number of jobs, key products and services, experts who raise the level of the industry here and beyond and those who lead in the business community. The 500 is selected by the San Diego Business Journal newsroom.
Melissa A. Forrest
President, iHeartMedia Inc. (San Diego-Riverside region)
A career broadcast professional with over 23 years in the radio industry, Melissa Forrest is president of iHeartMedia Inc. (San Diego-Riverside region). Forrest started in radio sales in Texas. Sales management turned into general management, overseeing all station operations in markets such as Seattle, Austin, Atlanta and San Diego. Her Southern California responsibilities expanded into Riverside/San Bernardino and Temecula in January 2016. Forrest's recent accomplishments include securing the broadcast rights to San Diego State University, as well as negotiating affiliate partnerships with the Los Angeles Chargers and Oakland Raiders.
ALMA MATER: Washington University
HOBBY: Wine!, Definitely wine. It's complex. It's delicious. It's fun to share with friends. Most of all, it's fun to collect!
FUN FACT: "I have visited 22 countries."
BUSINESS ADVICE: "If you want to build a successful team, you have to treat people with respect while being candid with them. Candor is truly an art but it pays off in respect and reinforces the building of the team."