TECHNOLOGY
SD 500: Matt Cole
Monday, January 8, 2018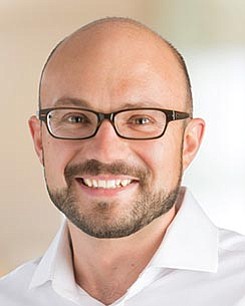 The San Diego 500, The Book of Influential Business Leaders, is the market's most comprehensive product of people you should know in the business community. The 500 includes business leaders and executives who have founded or are running significant companies in terms of number of jobs, key products and services, experts who raise the level of the industry here and beyond and those who lead in the business community. The 500 is selected by the San Diego Business Journal newsroom.
Matt Cole
President, Cubic Transportation Systems Senior Vice President, Cubic Corp.
Matt Cole runs the transportation side of the house at San Diego-based Cubic Corp. His career with the systems integrator and military technology specialist has taken him to cities around the world. He is credited with growing Cubic's transportation business on three continents. In October 2017, Cole's team sold New York City's transit provider on new technology that will let commuters pay their fares with credit and debit cards, as well as their smartphones. Cole's business unit is also looking into other technology for transportation, such as automotive toll collection, as well as technology to create internet-connected smart cities.
ALMA MATER: Oxford Brookes University