LIFESTYLE
SD 500: Lesley Cohn
Monday, January 8, 2018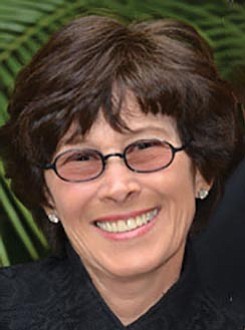 The San Diego 500, The Book of Influential Business Leaders, is the market's most comprehensive product of people you should know in the business community. The 500 includes business leaders and executives who have founded or are running significant companies in terms of number of jobs, key products and services, experts who raise the level of the industry here and beyond and those who lead in the business community. The 500 is selected by the San Diego Business Journal newsroom.
Lesley Cohn
Co-Founder, Cohn Restaurant Group
More than 30 years after they opened their first restaurant – a diner – Lesley Cohn and her husband, David, continue to innovate and grow their hospitality business, the Cohn Restaurant Group. The couple operates more than 24 award-winning venues in Southern California – including the Vintana restaurant atop the Lexus dealership in Escondido – and Hawaii. Each has its own unique format and menu. She was recently honored by Girl Scouts San Diego.
CAR YOU DRIVE: Prius
BUCKET LIST: To visit all seven continents.
PASSION: Grandchildren; "all five of them who amaze me."
PROUDEST MOMENT: Winning Good Neighbor award from National Restaurant Association.