LIFESTYLE
SD 500: Lenny Comma
Monday, January 8, 2018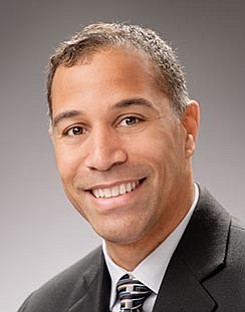 The San Diego 500, The Book of Influential Business Leaders, is the market's most comprehensive product of people you should know in the business community. The 500 includes business leaders and executives who have founded or are running significant companies in terms of number of jobs, key products and services, experts who raise the level of the industry here and beyond and those who lead in the business community. The 500 is selected by the San Diego Business Journal newsroom.
Lenny Comma
Chairman and CEO, Jack in the Box Inc.
Leonard Comma, who prefers to be called Lenny, has been board chairman and chief executive officer of Jack in the Box Inc. since January 2014. He previously served as the fast-food restaurant chain's chief operating officer and president, after starting with the company in 2001 as director of its convenience store and fuel operations. He earlier worked for ExxonMobil Corp. Jack in the Box has been a fixture on the western U.S. restaurant scene since 1951, when it was started on El Cajon Boulevard by Robert O. Peterson. It now has more than 2,200 locations.
ALMA MATER: Drexel University (BA), Nove Southeastern University (MBA)
RECENT HONOR: Corporate Citizen award from Corporate Directors Forum.