REAL ESTATE
SD 500: Lee Chestnut
Monday, January 8, 2018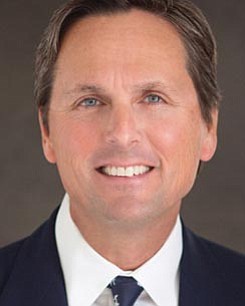 The San Diego 500, The Book of Influential Business Leaders, is the market's most comprehensive product of people you should know in the business community. The 500 includes business leaders and executives who have founded or are running significant companies in terms of number of jobs, key products and services, experts who raise the level of the industry here and beyond and those who lead in the business community. The 500 is selected by the San Diego Business Journal newsroom.
Lee Chesnut
Principal, Chesnut Properties
Lee Chesnut is principal and founder of Chesnut Properties, a Solana Beach-based commercial real estate investment and development company. Chesnut started his namesake company in the fall of 1990, fulfilling his dream to be working for himself by the age of 30. Today, Chesnut Properties is working on projects that represent more than 60 acres of land and entitlements, totaling more than 3,000,000 square feet. Among Chesnut's current projects is Millenia Office. The company is also working on adding state-of-the-art commercial space that could attract major educational and corporate tenants to the new 210-acre Millenia work-live-play community in eastern Chula Vista. Chesnut is aiming to break ground in early 2018 on the office space that will eventually span about 1.5 million square feet.
ALMA MATER: Biola University
CIVIC INVOLVEMENT: Founding Member and Benefactor for Collaboration4Cure Alzheimer's San Diego
BUCKET LIST: To watch my first grandchild get married.
BUSINESS ADVICE: "Always take a pause and the time to do the right thing."