TECHNOLOGY
SD 500: Larry Coval
Monday, January 8, 2018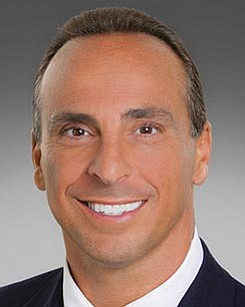 The San Diego 500, The Book of Influential Business Leaders, is the market's most comprehensive product of people you should know in the business community. The 500 includes business leaders and executives who have founded or are running significant companies in terms of number of jobs, key products and services, experts who raise the level of the industry here and beyond and those who lead in the business community. The 500 is selected by the San Diego Business Journal newsroom.
Larry Coval
West Region Vice President, Cox Business
After overseeing San Diego operations for more than a decade, Larry Coval was promoted earlier this year to west region vice president for Cox Business, which has grown to a $2 billion line of business. Coval is responsible for the strategy and operations of Cox Communications' B2B unit in California, Arizona, Idaho, Louisiana, Nebraska and Nevada. Before joining Cox, Coval held leadership roles at Teligent, Epoch Internet and Global Crossing. This past year Coval celebrated the 10th anniversary of the Top Tech Execs Awards, an event he founded and championed.
ALMA MATER: University of California, Los Angeles
BUCKET LIST: Go into space.
CHALLENGE: "I have three teenage kids. The biggest challenge is understanding what each one needs from me, when they need it and then making sure I deliver."