HEALTH & SCIENCE
SD 500: Kevin Gorman
Monday, January 8, 2018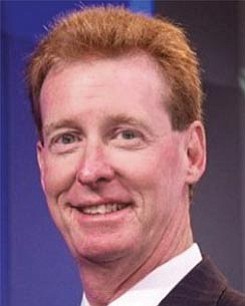 The San Diego 500, The Book of Influential Business Leaders, is the market's most comprehensive product of people you should know in the business community. The 500 includes business leaders and executives who have founded or are running significant companies in terms of number of jobs, key products and services, experts who raise the level of the industry here and beyond and those who lead in the business community. The 500 is selected by the San Diego Business Journal newsroom.
Kevin Gorman
CEO, Neurocrine Biosciences
Kevin Gorman is the CEO of Neurocrine Biosciences, where he's led the drugmaker's product from the labs to the market. The company makes a drug called Ingrezza, which just earned FDA approval in 2017. The drug treats tardive dyskinesia, a condition that causes uncontrollable stiff, jerky movements in the face and body (often caused by long-term use of psychiatric drugs). Before Ingrezza, there were no treatments for TD patients. Gorman has been with Neurocrine practically since its inception, joining in 1993. He's served in multiple executive positions, including chief business officer, chief operating officer, president, and chief financial officer. Previously, he was a principal at Avalon Medical Partners, L.P., where he was responsible for the founding of several biotech companies including Onyx Pharmaceuticals, Metra Biosystems, and Ariad Pharmaceuticals.
ALMA MATER: University of California, Los Angeles (MBA, Finance), (PhD, immunology), Rockefeller University, Post-Doctoral training.