MONEY
SD 500: Kay Chandler
Monday, January 8, 2018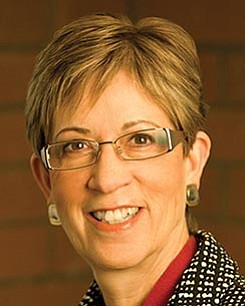 The San Diego 500, The Book of Influential Business Leaders, is the market's most comprehensive product of people you should know in the business community. The 500 includes business leaders and executives who have founded or are running significant companies in terms of number of jobs, key products and services, experts who raise the level of the industry here and beyond and those who lead in the business community. The 500 is selected by the San Diego Business Journal newsroom.
Kay Chandler
President and CEO, Chandler Asset Management Inc.
Kay Chandler is the president and CEO of Chandler Asset Management, an investment advising firm that she founded in 1988 after working for over a decade in the public sector. She previously worked as an investment officer for the County of San Diego and the City of San Diego. She then moved into the private sector, becoming a managing director at Pacific Century for three years before starting her own company. The firm reorganized from an S-Corp to a C-Corp, and launched an ESOP in order to share ownership with employees. She serves on the board of The San Diego Foundation.
ALMA MATER: Oberlin College
BUCKET LIST: To live in France for at least one year.
FUN FACT: My childhood musical instrument was a beautiful blue accordion.
BUSINESS ADVICE: Hire people with integrity and a strong work ethic; listen to your employees and consider them as valued partners in the business.