LIFESTYLE
SD 500: Judy Jones-Cone
Monday, January 8, 2018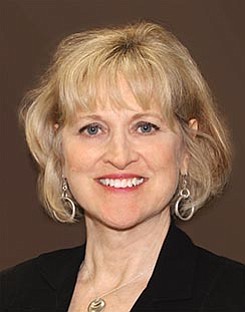 The San Diego 500, The Book of Influential Business Leaders, is the market's most comprehensive product of people you should know in the business community. The 500 includes business leaders and executives who have founded or are running significant companies in terms of number of jobs, key products and services, experts who raise the level of the industry here and beyond and those who lead in the business community. The 500 is selected by the San Diego Business Journal newsroom.
Judy Jones-Cone
President, Stellar Properties LLC
Judy Jones-Cone sees success in unlikely places. Consider her idea to pair a Lexus dealership, a restaurant and several retail shops all in the same place. The 326,000-square-foot Centre in Escondido offers venues and spaces for business meetings, weddings, and special events. She also owns Toyota Carlsbad, Lexus Carlsbad, the Carlsbad Collision Center, and Try J Advertising. She is a generous donor to the Boys & Girls Clubs of Carlsbad, the Armed Services YMCA and Casa de Amparo, a shelter for abused children.
ALMA MATER: Louisiana State University
BUCKET LIST: Extended stay in a log cabin on a lake.
CAR YOU DRIVE: Lexus RX hybrid
HOBBY: Watercolor painting, gardening flowers.
FAVORITE GET-AWAY: Lake Como, Italy