REAL ESTATE
SD 500: Jordan B. Johnson
Monday, January 8, 2018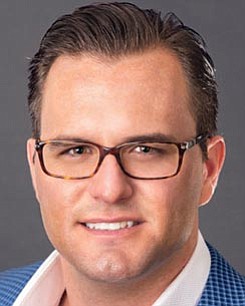 The San Diego 500, The Book of Influential Business Leaders, is the market's most comprehensive product of people you should know in the business community. The 500 includes business leaders and executives who have founded or are running significant companies in terms of number of jobs, key products and services, experts who raise the level of the industry here and beyond and those who lead in the business community. The 500 is selected by the San Diego Business Journal newsroom.
Jordan B. Johnson
Vice President, Emmes Asset Management
Jordan Johnson is the lead local executive for Emmes, one of the biggest players in San Diego's downtown office commercial real estate scene. Johnson's responsibilities include asset management and acquisitions. The chartered financial analyst previously spent five years with Wells Fargo Bank's commercial real estate operation in Los Angeles, and two years with Barratt American in San Diego. Emmes' high-rise properties include One Columbia Place and 707 Broadway.
ALMA MATER: University of San Diego
HOBBIES: Sports, fitness, fishing and snowboarding.
HARD HITTING: He was a linebacker for the USD Toreros football team.