LIFESTYLE
SD 500: Jonathan Fredricks
Monday, January 8, 2018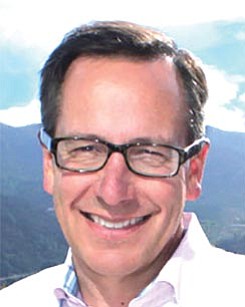 The San Diego 500, The Book of Influential Business Leaders, is the market's most comprehensive product of people you should know in the business community. The 500 includes business leaders and executives who have founded or are running significant companies in terms of number of jobs, key products and services, experts who raise the level of the industry here and beyond and those who lead in the business community. The 500 is selected by the San Diego Business Journal newsroom.
Jonathan Fredricks
President and CEO, Welk Resort Group
Jonathan Fredricks is president and CEO of the Welk Resort Group, part of the cluster of businesses built by his grandfather, Lawrence Welk of the TV program "The Lawrence Welk Show." Later, Welk branched out into real estate, including the hotel and time-share resort business. In 1999, Fredricks was named president of Welk Resort Group, which owns properties in San Diego, Palm Springs, Lake Tahoe, Branson and Cabo San Lucas, with developments on tap in Colorado and Hawaii. The company is expected to reach $150 million in revenue this year.
AFTER HOURS: Stand-up paddleboarding, snowboarding and scuba diving.
ROLE MODELS: His mother, Shirley, and father, Robert.