ICONS - LEGACY
SD 500: Joan Embery
Monday, January 8, 2018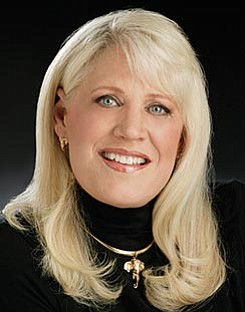 The San Diego 500, The Book of Influential Business Leaders, is the market's most comprehensive product of people you should know in the business community. The 500 includes business leaders and executives who have founded or are running significant companies in terms of number of jobs, key products and services, experts who raise the level of the industry here and beyond and those who lead in the business community. The 500 is selected by the San Diego Business Journal newsroom.
Joan Embery
President and Chairman,Embery Institute for Wildlife Conservation
Embery was introduced to the world through the "Tonight Show," where she made many appearances bringing in animals from the San Diego Zoo to meet Johnny Carson. She made more than 1,000 TV appearances and is a sought-after speaker about wildlife, conservation and the environment. She and her husband Duane Pillsbury live on the Pillsbury ranch in Lakeside.