PROFESSIONAL SERVICES
SD 500: Jeremy Glaser
Monday, January 8, 2018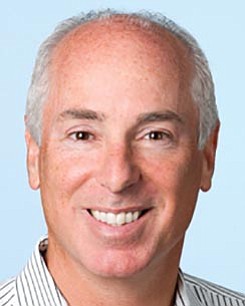 The San Diego 500, The Book of Influential Business Leaders, is the market's most comprehensive product of people you should know in the business community. The 500 includes business leaders and executives who have founded or are running significant companies in terms of number of jobs, key products and services, experts who raise the level of the industry here and beyond and those who lead in the business community. The 500 is selected by the San Diego Business Journal newsroom.
Jeremy Glaser
Member, Mintz Levin
Jeremy Glaser is co-chair of the Mintz Levin Venture Capital & Emerging Companies Practice. In that capacity, Glaser often represents technology-based companies, especially in the fields of software, mobile applications, clean energy, medical device, and life science. He represents both issuers and underwriters in a wide variety of securities transactions. Among his most recent accomplishments is the launch of a new podcast at Mintz Levin, during which clients share their experiences and lessons learned with other entrepreneurs worldwide. Recent honors for Glaser include being selected as a leading attorney in venture capital, mergers and acquisitions and corporate law by Best Lawyers in America.
ALMA MATER: Duke University, Harvard Law School (JD)
CIVIC INVOLVEMENT: Vice Chairman of the Board at National Veterans Transitions Services, Inc., a not-for-profit serving veterans, and board member of the USS Midway Museum and the San Diego Venture Group.
BUCKET LIST: "I would love to attend the Final Four as I am a big Duke Basketball fan."
BUSINESS ADVICE: "Love what you do and focus everyday on the greater purpose behind your work."