REAL ESTATE
SD 500: Jeffrey Essakow
Monday, January 8, 2018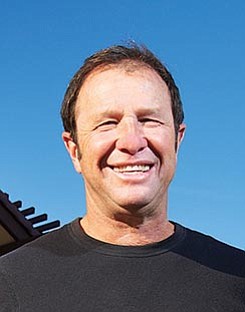 The San Diego 500, The Book of Influential Business Leaders, is the market's most comprehensive product of people you should know in the business community. The 500 includes business leaders and executives who have founded or are running significant companies in terms of number of jobs, key products and services, experts who raise the level of the industry here and beyond and those who lead in the business community. The 500 is selected by the San Diego Business Journal newsroom.
Jeffrey Essakow
President, Protea Properties LLC
A South Africa native, Jeffrey Essakow heads property development and management companies including La Jolla-based Protea Properties LLC and Protea Holdings LLC. He is teaming with Yehudi Gaffen and Jeff Jacobs in Protea Waterfront Development LLC, which was chosen to redevelop what's now Seaport Village with a $1.2 billion mixed-use project. His past project involvement includes the popular Flower Hill Promenade retail center in Del Mar and Rancho Valencia Resort & Spa in Rancho Santa Fe. At Flower Hill Promenade shopping center, Essakow said he's trying to reinvent the shopping center as an interactive, art-filled destination that emphasizes the human touch, stating in a San Diego Union-Tribune story from May 2017, "The goal is to create an experience that touches all the sensory points," Essakow said. "Protea is responding to a paradigm shift in the industry, where shoppers – particularly millennials – go to malls more for the experience than to buy something."
ALMA MATER: Natal University (Durban, South Africa)
PASSIONS: A passionate bicyclist, he co-founded the Challenged Athletes Foundation, with provides grants to athletes with physical disabilities.
PRIOR DAY JOB: Created and operated a successful athletic apparel company which he sold to Reebok in 1992.