LEANDING INDUSTRIES
SD 500: Jeff Goldberg
Monday, January 8, 2018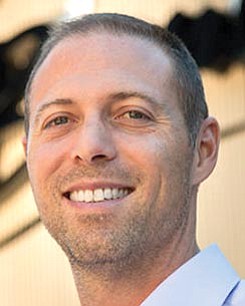 The San Diego 500, The Book of Influential Business Leaders, is the market's most comprehensive product of people you should know in the business community. The 500 includes business leaders and executives who have founded or are running significant companies in terms of number of jobs, key products and services, experts who raise the level of the industry here and beyond and those who lead in the business community. The 500 is selected by the San Diego Business Journal newsroom.
Jeff Goldberg
Founder and CEO, Cali Bamboo
After working on early drug discovery projects for several San Diego biotech companies, Jeff Goldberg took off on a year-long surf trip that took him to Kauai, Hawaii, where he realized that bamboo would be a better building product than wood (and better for the environment). He returned to San Diego in 2003 and founded Cali Bamboo, now the largest brand in the U.S. bamboo industry. He received the local EY Entrepreneur of the Year award, and his company has been appeared on the Inc. 500 and Inc. 5000 lists of fastest growing companies every year for the past eight years. Cali Bamboo has been recognized as a top workplace in San Diego.
ALMA MATER: University of Maryland
BEST ADVICE: "Stay hungry and gritty as long as you can, you'll need it to persevere."
FUN FACT: He lived in a van with his dog for almost a year before starting his first company.