LEADING INDUSTRIES
SD 500: Jef Church
Monday, January 8, 2018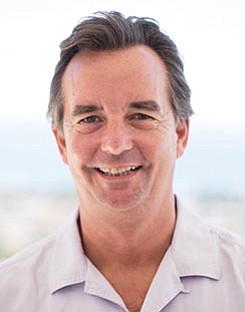 The San Diego 500, The Book of Influential Business Leaders, is the market's most comprehensive product of people you should know in the business community. The 500 includes business leaders and executives who have founded or are running significant companies in terms of number of jobs, key products and services, experts who raise the level of the industry here and beyond and those who lead in the business community. The 500 is selected by the San Diego Business Journal newsroom.
Jeff Church
CEO, Suja Juice
On-GMO, cold-pressed juice might seem a far cry from concrete and private equity, but Jeff Church has had a hand in these markets and more over his decades-long career. Church built and sold several companies through his $25 million private equity firm, Autus Capital, and was CEO of a concrete firm before forming Nika Water Co., which donates 100 percent of its profits to clean water projects and poverty alleviation, in 2009. In 2012, Church co-founded cold-pressed juice company Suja Juice, which claimed the No. 2 spot on Forbes' list of America's most promising companies in 2015 and was named to Inc. magazine's 27 coolest products of 2016.
ALMA MATER: Michigan State University
HOBBY: Avid long-distance runner and mountain climber; competed in 50+ marathons, five ultra-marathons, and summited five of world's seven highest peaks.