HEALTH & SCIENCE
SD 500: Jane Finley
Monday, January 8, 2018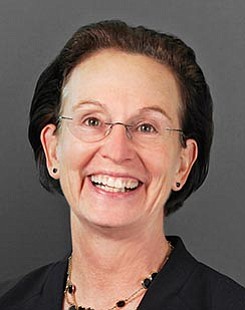 The San Diego 500, The Book of Influential Business Leaders, is the market's most comprehensive product of people you should know in the business community. The 500 includes business leaders and executives who have founded or are running significant companies in terms of number of jobs, key products and services, experts who raise the level of the industry here and beyond and those who lead in the business community. The 500 is selected by the San Diego Business Journal newsroom.
Jane Finley
Senior Vice President and Area Manager, Kaiser Permanente
Jane Finley is senior vice president and area manager for all the Kaiser Permanente facilities in San Diego, including its hospitals and 24 medical offices. More than 7,700 employees and 1,100 physicians care for nearly 600,000 patients throughout the county. Finley's responsibilities include oversight of all health care delivery, financial operations, business strategy, health plan and hospital support. Finley began at Kaiser Permanent in 1984, beginning in the program planning department at the Southern California regional offices. In April, Finley oversaw the opening of the new Kaiser Permanente San Diego Medical Center. Next year, Finley will serve as chair of the Hospital Association of San Diego and Imperial Counties.
ALMA MATER: University of Missouri Columbia (undergraduate), University of Michigan (graduate)
CIVIC INVOLVEMENT: On the board of directors for the San Diego Regional Economic Development Corp.
BUCKET LIST: "No. 1 on my bucket list is to keep my bucket list empty."
BUSINESS ADVICE: "Always begin with the end in mind. And remember, the best way to succeed is to do what you love. Passion and purpose equals success."