CIVIC
SD 500: James A. Floros
Monday, January 8, 2018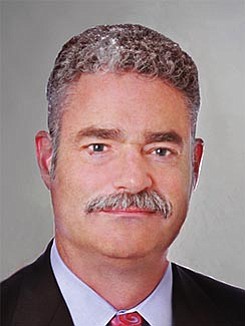 The San Diego 500, The Book of Influential Business Leaders, is the market's most comprehensive product of people you should know in the business community. The 500 includes business leaders and executives who have founded or are running significant companies in terms of number of jobs, key products and services, experts who raise the level of the industry here and beyond and those who lead in the business community. The 500 is selected by the San Diego Business Journal newsroom.
James A. Floros
President and CEO, Jacobs & Cushman San Diego Food Bank
Jim Floros is president and CEO of the Jacobs & Cushman San Diego Food Bank. He joined the nonprofit organization in 2012, after spending 20 years as the executive director of the Burn Institute, another nonprofit. Before that, he served as director of community relations at the world headquarters of Project Concern International, an agency that provides clean drinking water and immunizations in the poorest regions of the world. In his current role, Floros has led a 25 percent increase in people served to 400,000 per month and also led facility improvements as their warehouse facility was the first food bank to achieve LEED Gold status. Floros also recently oversaw the launch of the College Hunger Relief Program and Diaper Bank Program.
ALMA MATER: University of San Diego
CIVIC INVOLVEMENT: County of San Diego Social Services Advisory Board and Chair of the California Association of Food Banks
BUCKET LIST: Visit Normandy.
NONPROFIT: Businesses do business things for business
BUSINESS ADVICE : reasons. Their philanthropy is tied to their organizational goals. If you help to achieve those goals, they will help you. If not, they will go find another charity because there are 10,000 worthwhile charities.