CIVIC
SD 500: James Farley
Monday, January 8, 2018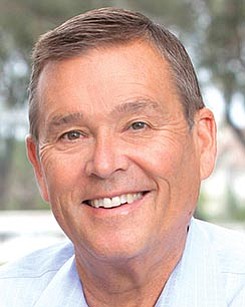 The San Diego 500, The Book of Influential Business Leaders, is the market's most comprehensive product of people you should know in the business community. The 500 includes business leaders and executives who have founded or are running significant companies in terms of number of jobs, key products and services, experts who raise the level of the industry here and beyond and those who lead in the business community. The 500 is selected by the San Diego Business Journal newsroom.
James Farley
President and CEO, the Leichtag Foundation
Jim Farley in 2007 became the president and CEO of the Leichtag Foundation, which was started by North County philanthropist Andre "Toni" Leichtag in 1991. He served as the foundation's general counsel starting in 2003. He launched his own law office in 1994, specializing in small business formation and estate and tax planning. He has been a community activist, serving on the boards of numerous community groups including Endow Carlsbad, San Diego Grantmakers and Scripps Memorial Hospital Encinitas.
ALMA MATER: UCLA, California Western School of Law, New York University School of Law
PASSION: He is an avid gardener and a lifetime member of the San Diego Horticultural Society.