EDUCATION
SD 500: Jaime Alonso Gomez
Monday, January 8, 2018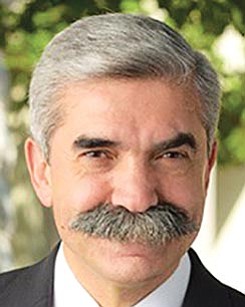 The San Diego 500, The Book of Influential Business Leaders, is the market's most comprehensive product of people you should know in the business community. The 500 includes business leaders and executives who have founded or are running significant companies in terms of number of jobs, key products and services, experts who raise the level of the industry here and beyond and those who lead in the business community. The 500 is selected by the San Diego Business Journal newsroom.
Jaime Alonso Gomez
Dean of the School of Business, University of San Diego
Jaime Alonso Gomez has a 30-year international career as a professor, consultant, researcher and board member. Before he was appointed dean of the University of San Diego's business school in 2015, he served as founding dean of the Graduate School of Business Administration and Leadership at Tec de Monterrey campuses in Mexico City, Monterrey and at the national level. At USD he has led the development of a strategic plan envisioning 2025, initiated a Small Business Development Center, launched a new minor in Entrepreneurship for undergraduates and reorganized the graduate programs office to reverse a decline in enrollment. He serves on professional and industry groups' boards, including the International Business Review. He is chair of the board of business schools in Bogota, Colombia, and in Mexico.
ALMA MATER: Monterrey Tech, University of Waterloo, the Wharton School.
NOTEWORTTHY: He is an honorary citizen of Texas, awarded by Gov. George Bush in 1995.
FAVORITE MENU ITEMS: Red wine and tapas.
CHALLENGE: Helping oldest son overcome health issues while he was growing up; he is now a pediatrician.
FUN FACT: He has honored the promise he made to his mother on her dying bed 32 years ago to always keep his mustache.