ICONS - LEGACY
SD 500: Irwin Jacobs
Monday, January 8, 2018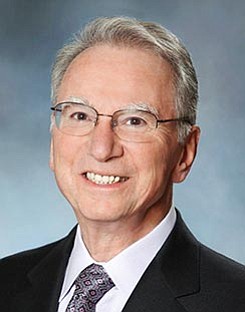 The San Diego 500, The Book of Influential Business Leaders, is the market's most comprehensive product of people you should know in the business community. The 500 includes business leaders and executives who have founded or are running significant companies in terms of number of jobs, key products and services, experts who raise the level of the industry here and beyond and those who lead in the business community. The 500 is selected by the San Diego Business Journal newsroom.
Irwin Jacobs
Co-founder, Qualcomm Inc.
Jacobs in 1985 was among the co-founders of Qualcomm Inc., which developed the CDMA technology that paved the way for cell phones. During his 20 years as CEO Qualcomm grew to be the biggest company in San Diego. He and his wife Joan are among the region's most generous philanthropists and have given more than $100 million to each of the San Diego Symphony, UC San Diego and the UC San Diego Health system.