LEADING INDUSTRIES
SD 500: Herbert Engel
Monday, January 8, 2018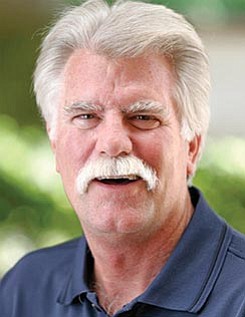 The San Diego 500, The Book of Influential Business Leaders, is the market's most comprehensive product of people you should know in the business community. The 500 includes business leaders and executives who have founded or are running significant companies in terms of number of jobs, key products and services, experts who raise the level of the industry here and beyond and those who lead in the business community. The 500 is selected by the San Diego Business Journal newsroom.
Herbert Engel
CEO, Marine Group Boat Works LLC
Herb Engel, CEO of Chula Vista based-Marine Group Boat Works (MGBW), enjoys mentoring others, sharing what he's learned in a long career starting businesses and running shipyards. Engel began working in his family's business at age 10. He is proud to have been involved in several startups, including Southwest Marine – which went on to be one of the West Coast's largest shipyards. In August 2017, recognizing the lack of prop shops in San Diego, Marine Group Boat Works opened a new propeller shop at its Chula Vista headquarters capable of handling complex propeller and performance issues. MGBW started offering a wide array of prop services including digital PropScan technology, tuning and dynamic balancing of props up to 60" in diameter. Engel serves on the board of The Living Coast Discovery Center, a nonprofit nature center on Chula Vista's waterfront.
ALMA MATER: UC Santa Barbara
BEST ADVICE: "Learn to delegate; it's the only way to free yourself to focus on growth and expansion."
FREE SPIRIT: He spent four months sailing the South Pacific on a 34-foot sailboat.
FAVORITE GETAWAY: The Galapagos Islands.