MONEY
SD 500: Greg Garrabrants
Monday, January 8, 2018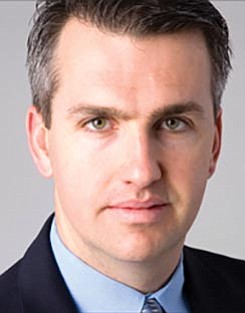 The San Diego 500, The Book of Influential Business Leaders, is the market's most comprehensive product of people you should know in the business community. The 500 includes business leaders and executives who have founded or are running significant companies in terms of number of jobs, key products and services, experts who raise the level of the industry here and beyond and those who lead in the business community. The 500 is selected by the San Diego Business Journal newsroom.
Greg Garrabrants
CEO, BofI Federal Bank
Greg Garrabrants became the president and CEO of the Bank of Internet in 2007. BofI is a federally chartered savings institution that's grown significantly over the past five years to $7.6 billion in assets. BofI doesn't have any brick-and-mortar branches by design, cutting down on overhead. Under his leadership, BofI has been named the nation's top-performing large thrift by SNL Financial for four consecutive years. Previous to that, he was an investment banker at Goldman Sachs, a management consultant for McKinsey & Co., and a practicing attorney who clerked for a Los Angeles federal judge.
ALMA MATER: Northwestern University, University of Southern California
DIVERSE EDUCATION: He has an undergraduate degree in Industrial Systems Engineering, an MBA and a law degree.