TECHNOLOGY
SD 500: Georgia Griffiths
Monday, January 8, 2018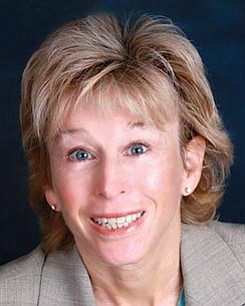 The San Diego 500, The Book of Influential Business Leaders, is the market's most comprehensive product of people you should know in the business community. The 500 includes business leaders and executives who have founded or are running significant companies in terms of number of jobs, key products and services, experts who raise the level of the industry here and beyond and those who lead in the business community. The 500 is selected by the San Diego Business Journal newsroom.
Georgia Griffiths
CEO, G2 Software Systems
Software engineer Georgia Griffiths founded G2 Software Systems in 1989, following a career with major defense contractors and engineering companies. G2 serves Defense Department clients, particularly ones affiliated with the U.S. Navy's San Diego-based information technology command, SPAWAR, and the SPAWAR lab on Point Loma. (The name is short for Space and Naval Warfare Systems Command.) In 2016, she received the inaugural plankowner award from the San Diego chapter of Women in Defense, a group that cultivates and supports the advancement and recognition of women in national security. (Plankowner is a Navy term for a crew member of a newly commissioned ship.)
ALMA MATER: Cal State Long Beach, University of Southern California
AFTER HOURS: She's a private pilot.
OUTREACH : She sits on the board of Angel Flight West, whose volunteer pilots fly people to medical appointments at no charge.