MONEY
SD 500: Eric Gasser
Monday, January 8, 2018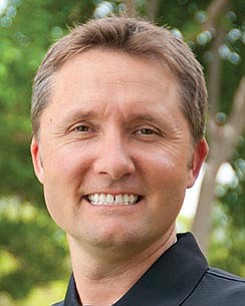 The San Diego 500, The Book of Influential Business Leaders, is the market's most comprehensive product of people you should know in the business community. The 500 includes business leaders and executives who have founded or are running significant companies in terms of number of jobs, key products and services, experts who raise the level of the industry here and beyond and those who lead in the business community. The 500 is selected by the San Diego Business Journal newsroom.
Eric Gasser
Founding Partner, SEED San Diego
Eric Gasser is a founding partner at SEED San Diego, which invests in early stage companies with disruptive technology that are in need of both capital and additional business insight. Gasser is also a board member and grant committee chair for the D39C Collaborative, which as a single entity carries out the functions of both a foundation and traditional parent-teacher association supporting the school Design39Campus. Until earlier this year, he was also vice president of high-tech screening for Tech Coast Angels, the country's largest angel funding network by membership.
ALMA MATER: Santa Rosa College
FUN FACT: "When I was younger I wanted to be a teacher (even my wife didn't know that one)."
CHALLENGES/PERSONAL TRIUMPHS: "When my son turned one, we made the family decision that I would switch places with my wife and be a stay at home dad. Leaving a career to manage the needs and expectations of a 1-year-old was one of the most exhilarating challenges of my life."
BUSINESS ADVICE: "Give everyone the benefit of the doubt."