REAL ESTATE
SD 500: Dennis Cruzan
Monday, January 8, 2018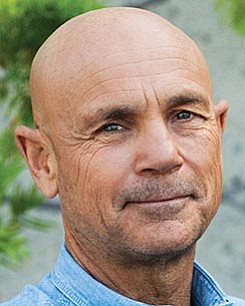 Dennis Cruzan
Founding Partner, Cruzan
After more than 30 years in commercial real estate investment and development, Dennis Cruzan continues to be associated with some of the San Diego region's biggest deals and projects. In 2017, Cruzan and investment partner Cigna sold the DiamondView office tower in downtown San Diego's East Village to San Francisco-based DivcoWest for $207 million. Cruzan acquired the propertyin 2012 for $121 million. Not long after that deal, Cruzan and an affiliate of another big national investment player, the pension fund TIAA-CREF, sold the two-building Del Mar Heights office property (Township 14) to the Irvine Co. for $86.5 million. Over the years, Cruzan honed his craft in executive positions with prominent local firms including JMI Realty, Burnham Real Estate (now Cushman & Wakekfield) and OliverMcMillan. He current is on the Steering Committee of Friends of SDSU West and the Burnham-Moores Center for Real Estate at USD.
ALMA MATER: San Diego State University
BUCKET LIST: Cycling in Europe.
TRAVEL DESTINATION: Paris
FAVORITE LOCAL RESTAURANT: Herb and Wood
FUN FACT: He was a music major at SDSU and a professional trumpet player "on the road" playing rock, Latin and jazz music.