LEADING INDUSTRIES
SD 500: David Johnson
Monday, January 8, 2018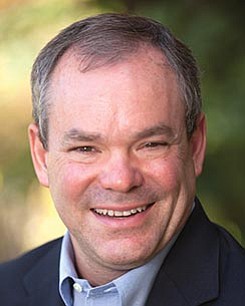 The San Diego 500, The Book of Influential Business Leaders, is the market's most comprehensive product of people you should know in the business community. The 500 includes business leaders and executives who have founded or are running significant companies in terms of number of jobs, key products and services, experts who raise the level of the industry here and beyond and those who lead in the business community. The 500 is selected by the San Diego Business Journal newsroom.
David Johnson
President and CEO, Achates Power
David Johnson is president and CEO of Achates Power, a San Diego-based manufacturer with $100 million in private funding and a goal of revolutionizing the combustion engine. Johnson joined the company in 2008. Under Johnson's leadership, Achates Power and its partners received a $9 million grant from the U.S. Department of Energy. The grant was given so the companies could develop opposed-piston engines that are expected to be 50-percent more fuel efficient.
ALMA MATER: Cornell University
FUN FACT: He and his wife were born in the same hospital three months apart.
CHALLENGE: "Raising capital during the financial crisis of 2008-2009. In total, I've now raised more than $100 million."
BUSINESS ADVICE: "Work on something important, work on something you love and build a great team."