MONEY
SD 500: David Coats
Monday, January 8, 2018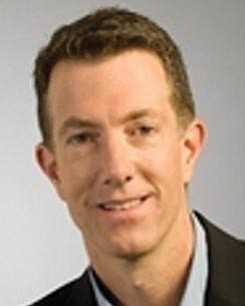 The San Diego 500, The Book of Influential Business Leaders, is the market's most comprehensive product of people you should know in the business community. The 500 includes business leaders and executives who have founded or are running significant companies in terms of number of jobs, key products and services, experts who raise the level of the industry here and beyond and those who lead in the business community. The 500 is selected by the San Diego Business Journal newsroom.
David Coats
Founder and Managing Director, Correlation Ventures
Correlation Ventures has taken a different approach as a venture capital firm since its founding in 2012 by David Coats and Trevor Kienzle. Coats has described the philosophy as being analytic driven, co-investing with their quantitative analysis to supplement their investing partner's due diligence. Correlation does not demand a seat on the board of directors and prefers to make an investment decision within two weeks. Backed by leading institutional investors, Correlation has more than $350 million under management. In early 2017, the firm raised an oversubscribed $200 million fund. Coats began his venture capital career in 1997, and prior to Correlation was a managing director of Hamilton BioVentures, an early-stage venture capital fund. He founded Spine Wave, a venture-funded medical device company and as director of business development of UroMed Corp. helped complete a public offering.
ALMA MATER: Princeton University (B.S., Biology), Harvard Business School (MBA):
JUDGEMENT: He recently was a judge at the Quick Pitch event sponsored by the San Diego Venture Group and the San Diego chapter of Tech Coast Angels.