MONEY
SD 500: Cory C. Grant
Monday, January 8, 2018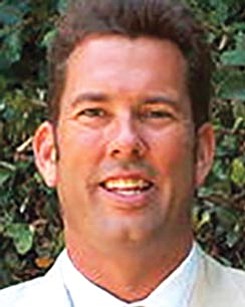 The San Diego 500, The Book of Influential Business Leaders, is the market's most comprehensive product of people you should know in the business community. The 500 includes business leaders and executives who have founded or are running significant companies in terms of number of jobs, key products and services, experts who raise the level of the industry here and beyond and those who lead in the business community. The 500 is selected by the San Diego Business Journal newsroom.
Cory C. Grant
Founder and Partner, Grant, Hinkle & Jacobs
Cory Grant is a founding partner at Grant, Hinkle & Jacobs. Grant's specialties include the design and implementation of advanced estate plans, wealth protection techniques and business succession strategies. Grant has authored two tax planning books and frequently speaks at estate planning and investment conferences. Recent accomplishments include expanding the firm's second office, which is in Florida.
ALMA MATER: University of California Santa Barbara, California Western School of Law
FAVORITE RESTAURANT: It's hard to beat an after-surfing roast beef sandwich from Poma's Deli in OB or an awesome dinner at Old Venice.
PERSONAL TRIUMPH: "Dealing with my wife's cancer. You really find out who in your business and personal life is a true friend."
BUSINESS ADVICE: "Go get a law degree … even if you never practice, it will enhance your value significantly."