SD 500: Cindy Gompper-Graves
Monday, January 8, 2018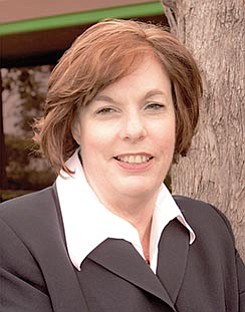 The San Diego 500, The Book of Influential Business Leaders, is the market's most comprehensive product of people you should know in the business community. The 500 includes business leaders and executives who have founded or are running significant companies in terms of number of jobs, key products and services, experts who raise the level of the industry here and beyond and those who lead in the business community. The 500 is selected by the San Diego Business Journal newsroom.
Cindy Gompper-Graves
President and CEO, South County Economic Development Council
Cindy Gompper-Graves is president and CEO of the South County Economic Development Council. She's held the top post since 2003, after leading economic development efforts for San Diego County as the manager of its Trade and Business Development Office. Prior to joining the public sector, Gompper-Graves spent nine years with San Diego radio stations where she worked in both broadcasting and marketing.
ALMA MATER: Went to a broadcasting school.
CIVIC INVOLVEMENT: Airport Advisory Group, CalTrans CEAL- Citizen Advisory group and San Diego Regional EDC.
HOBBY: She collects old radios.
FAVORITE TRAVEL SPOT: Anywhere with family and friends.
BUSINESS ADVICE: "You are here to make a difference."