HEALTH & SCIENCE
SD 500: Cindy Collins
Monday, January 8, 2018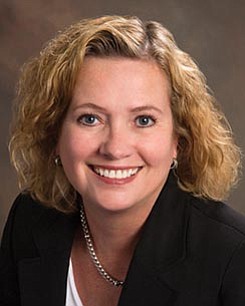 The San Diego 500, The Book of Influential Business Leaders, is the market's most comprehensive product of people you should know in the business community. The 500 includes business leaders and executives who have founded or are running significant companies in terms of number of jobs, key products and services, experts who raise the level of the industry here and beyond and those who lead in the business community. The 500 is selected by the San Diego Business Journal newsroom.
Cynthia (Cindy) Collins
CEO, Human Longevity Inc.
Cynthia Collins is the CEO of Human Longevity, a private health tech company recently valued at $1.2 billion. Collins has more than 35 years of experience leading global teams in the life science industries, most recently serving as the CEO and general manager of GE Healthcare's Cell Therapy and Lab Business. Before that, she was CEO of GE's Clarient Diagnostics. In her years at GE, she restructured investments for many strategic businesses and oversaw strategic investments in cell therapy. Since joining Human Longevity, Collins has built up the company's leadership team with several high-profile recruits, including executives from SoFi, Microsoft, GE Healthcare, and the U.S. Food and Drug Administration.
ALMA MATER: University of Illinois, Urbana (B.S.) Microbiology, University of Chicago, Booth School of Business (MBA).
HOMETOWN: Alton, Illinois