LEADING INDUSTRIES
SD 500: Christopher Cramer
Monday, January 8, 2018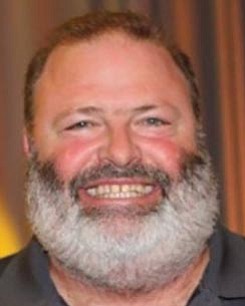 The San Diego 500, The Book of Influential Business Leaders, is the market's most comprehensive product of people you should know in the business community. The 500 includes business leaders and executives who have founded or are running significant companies in terms of number of jobs, key products and services, experts who raise the level of the industry here and beyond and those who lead in the business community. The 500 is selected by the San Diego Business Journal newsroom.
Christopher Cramer
CEO, Karl Strauss Brewing Co.
The CEO of the Karl Strauss Brewing Co., Christopher Cramer leads one of the original craft breweries in San Diego. Cramer and a college friend, Matt Rattner, started the brewing company in 1989 with help from Cramer's uncle, Karl, who grew up brewing beer in Germany. Over the years, Strauss has been the recipient of numerous industry awards, both for individual brews and brewery operations as a whole. The Karl Strauss Brewing Co. was named California's Brewery of the Year for 2016 by the CalTravel Association, helping the company's sales grow 26 percent in first half of this year. Recently at the Los Angeles and San Diego International Beer Competitions, Karl Strauss Brewing was awarded four medals, putting the company's total medals won to over 100 (103) since the company began competing in prestigious local, national, and international beer competitions in 2009.
ALMA MATER: Stanford University
CHARITABLE WORK: San Diego Rotary Club 33.
BUCKET LIST: Visit Antarctica – my last continent!
CHALLENGES/personal triumphs: Making it through the Great Recession without laying off any Karl Strauss team members.