HEALTH & SCIENCE
SD 500: Cam Garner
Monday, January 8, 2018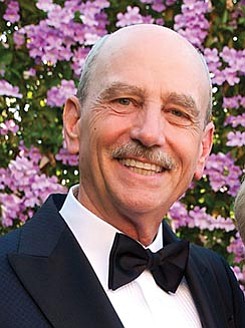 The San Diego 500, The Book of Influential Business Leaders, is the market's most comprehensive product of people you should know in the business community. The 500 includes business leaders and executives who have founded or are running significant companies in terms of number of jobs, key products and services, experts who raise the level of the industry here and beyond and those who lead in the business community. The 500 is selected by the San Diego Business Journal newsroom.
Cam Garner
Chairman, Zavante Therapeutics Inc.
Cam Garner is a pharmaceutical executive with more than 40 years of diverse experience in the health care industry. His experience ranges from diagnostics and devices to pharmaceuticals. He was part of the senior management team that built Hybritech Inc. He served as CEO and chairman of Dura Pharmaceuticals from 1989 to 2000, when Elan Corp. acquired it for $1.8 billion. Since then, Garner has founded or co-founded numerous specialty pharmaceutical companies in San Diego, including Cadence Pharmaceuticals Inc., SkinMedica, Xcel Pharmaceuticals Inc. and many others.
ALMA MATER: Virginia Wesleyan University (undergraduate), Baldwin-Wallace College (MBA)
CIVIC INVOLVEMENT: Chairman-elect of UCSD Moores Cancer Center.
HOBBY: Golf, travel, photography, wine and spending time with family and friends.
FUN FACT: His photography is on display at the Federal Reserve Bank in Washington,