TECHNOLOGY
SD 500: Bruce Geier
Monday, January 8, 2018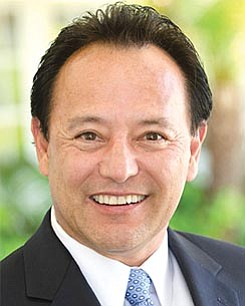 The San Diego 500, The Book of Influential Business Leaders, is the market's most comprehensive product of people you should know in the business community. The 500 includes business leaders and executives who have founded or are running significant companies in terms of number of jobs, key products and services, experts who raise the level of the industry here and beyond and those who lead in the business community. The 500 is selected by the San Diego Business Journal newsroom.
Bruce Geier
CEO, Technology Integration Group
Bruce Geier is CEO of Technology Integration Group. He founded the full-service IT systems integrator nearly four decades ago and has grown annual revenue to more than $350 million. The group's client list includes Sempra Energy, Cardinal Health, AT&T, the National Institutes of Health, and the U.S. Department of Defense. Geier has been the recipient of the Ernst & Young Entrepreneur of the Year and Minority Firm of the Year by the U.S. Department of Commerce. Also, he is a longtime member of the San Diego Bowl Game Association Committee, which organized the Holiday Bowl and The Poinsettia Bowl. His recent accomplishments include closing his 16th acquisition in 36 years, and reaching 500 employee hires this year.
ALMA MATER: University of Utah
CIVIC INVOLVEMENT: Co-chaired USPAACC 2017 Celebrasia Conference, Asian American Association Board of Directors and La Jolla Golden Triangle Rotary Foundation board member.
FAVORITE: Ruth's Chris Steakhouse for bone-in ribeye steak.
FUN FACT: Lettered as a wrestler four times in college.