REAL ESTATE
SD 500: Brett Combs
Monday, January 8, 2018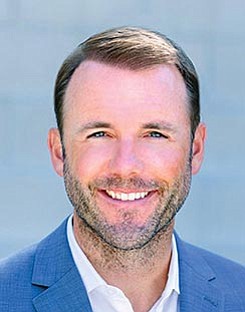 The San Diego 500, The Book of Influential Business Leaders, is the market's most comprehensive product of people you should know in the business community. The 500 includes business leaders and executives who have founded or are running significant companies in terms of number of jobs, key products and services, experts who raise the level of the industry here and beyond and those who lead in the business community. The 500 is selected by the San Diego Business Journal newsroom.
Brett Combs
President and Broker, P.S. Platinum Properties
Brett Combs founded P.S. Platinum in Del Mar in 2001 and built a team focused on marketing luxury real estate. His team achieved sales worth more than $200 million in 2015. For more than 15 years, he has been involved in all aspects of the real estate business, including finance, development, marketing, land, and new constructions sales. Combs has worked in marketing and business development, including a three-year stint with Treehouse Media Group, a search engine optimization and marketing startup.
ALMA MATER: University of San Diego (BBA, Marketing)
EARLY AMBITIONS: He considered a career in advertising or film production.
HOBBIES: Golfing, mountain biking and surfing.