LEADING INDUSTRIES
SD 500: Brant Cooper
Monday, January 8, 2018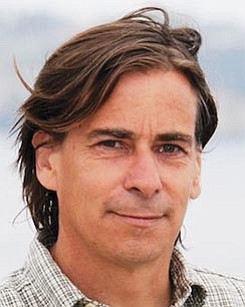 The San Diego 500, The Book of Influential Business Leaders, is the market's most comprehensive product of people you should know in the business community. The 500 includes business leaders and executives who have founded or are running significant companies in terms of number of jobs, key products and services, experts who raise the level of the industry here and beyond and those who lead in the business community. The 500 is selected by the San Diego Business Journal newsroom.
Brant Cooper
Founder, Moves the Needle
An author, entrepreneur, community organizer and speaker, Brant Cooper's list of books is only topped by the list of startups he has helped grow. His startup career includes stints at Tumbleweed, Timestamp, WildPackets and inCode, and he channeled those experiences into his books "The Entrepreneur's Guide to the Lean Brand," "The Entrepreneur's Guide to Customer Development" and, most recently, "The Lean Entrepreneur." In addition to all that, Cooper created the SD Tech Founders group that hosts events and networking meetings for high-tech entrepreneurs, and the Moves the Needle Group, which instills entrepreneurial spirit and tactics in large businesses and organizations.
ALMA MATER: University of California, Davis
BEST BUSINESS ADVICE: "Before you start worrying about how to scale to 1,000 customers you need to find one."