LEADING INDUSTRIES
SD 500: Bradley Feldmann
Monday, January 8, 2018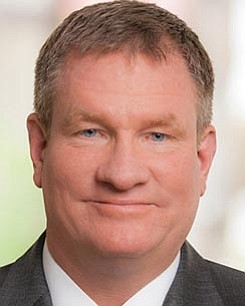 The San Diego 500, The Book of Influential Business Leaders, is the market's most comprehensive product of people you should know in the business community. The 500 includes business leaders and executives who have founded or are running significant companies in terms of number of jobs, key products and services, experts who raise the level of the industry here and beyond and those who lead in the business community. The 500 is selected by the San Diego Business Journal newsroom.
Bradley H. Feldmann
President and CEO, Cubic Corp.
Bradley Feldmann oversees Cubic's two distinct areas – the defense industry and public transportation systems. Cubic designs, integrates and operates systems, products and services that increase situational awareness for our customers in the transportation and defense industries. Among his priorities are innovation and workforce development. In April, the San Diego business group CONNECT awarded him the Duane Roth Distinguished Contribution Award for Technology Innovation, citing his leadership in initiatives. He was also honored when his views on workforce development were featured in 2016's 100 CEO Leaders in STEM. Feldmann also was honored with a SDBJ Most Admired CEO Award. He serves on boards for the National Defense Industrial Association and the Aerospace Industry Association.
ALMA MATER: U.S. Air Force Academy, San Diego State University
BEST ADVICE: "Leading is all about serving the team."
DIFFICULT: Continued growth when U.S. defense budget is flat.