HEALTH & SCIENCE
SD 500: Barry Jantz
Monday, January 8, 2018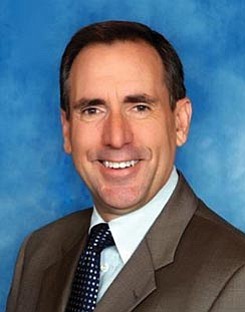 The San Diego 500, The Book of Influential Business Leaders, is the market's most comprehensive product of people you should know in the business community. The 500 includes business leaders and executives who have founded or are running significant companies in terms of number of jobs, key products and services, experts who raise the level of the industry here and beyond and those who lead in the business community. The 500 is selected by the San Diego Business Journal newsroom.
Barry Jantz
CEO, Grossmont Healthcare District
Before he was named to lead Grossmont Healthcare District, East County's largest public hospital district, Barry Jantz was a PR and political consulting veteran who served four terms on the La Mesa City Council. He is steeped in the community, well-connected in political circles and mindful of the district's place in its success. He previously worked at Kaiser Permanente and as district chief of staff to Assemblyman Jay LaSuer. He serves on the East County Economic Development Council and is chairman of the San Diego County Taxpayers Association board of directors.
ALMA MATER: San Diego State University
FUN FACT: He was Inducted into the Grossmont College Walk of Fame in 2004.