LIFESTYLE
SD 500: Barry Edelstein
Monday, January 8, 2018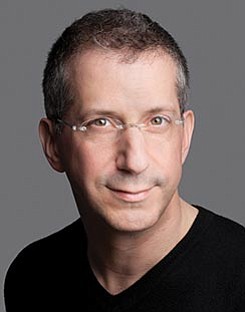 Barry Edelstein
Artistic Director, The Old Globe
Barry Edelstein is responsible for the management of The Old Globe's $22 million-plus annual budget and its artistic direction and programming. In July 2017, The Old Globe welcomed Timothy Shields as the new managing director. Edelstein is a stage director, producer, author and educator. Widely recognized as one of the leading American authorities on the works of Shakespeare, Edelstein has directed nearly half of the Bard's plays. He also is a key fundraiser and has helped to significantly increase philanthropic support in the past few years.
ALMA MATER: Tufts University, Oxford University.
BUCKET LIST: Walk among the penguins in Antarctica.
FAVORITE: Sicily
PROUD MOMENT: Each year, when the Globe hosts a special performance of "Dr. Seuss' How the Grinch Stole Christmas" for families with members on the autism spectrum, often this is the first time they've been able to see theater, and the delight it brings them makes me very proud."
FUN FACT: He's a pretty decent handyman. "Me and power tools are a power couple."