EDUCATION
SD 500: Andrew Clark
Monday, January 8, 2018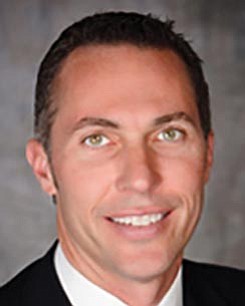 The San Diego 500, The Book of Influential Business Leaders, is the market's most comprehensive product of people you should know in the business community. The 500 includes business leaders and executives who have founded or are running significant companies in terms of number of jobs, key products and services, experts who raise the level of the industry here and beyond and those who lead in the business community. The 500 is selected by the San Diego Business Journal newsroom.
Andrew S. Clark
Founder, President and CEO, Bridgepoint Education
In 2004, Andrew Clark founded Bridgepoint, which owns and operates Ashford University and the University of the Rockies. Both are for-profit, regionally accredited academic institutions. Clark began his education management career in 1995 at the University of Phoenix. From 1996 to 1999, he served as vice president and campus director, producing the best combined enrollment and profit results of any campus in the system. He went on to open campuses in the Midwest and Northeastern states, building nine new campuses in seven states. He left the University of Phoenix to launch Bridgepoint with the support of the private equity firm Warburg Pincus. He serves on the boards of Rady Children's Hospital and other community and nonprofit groups.
ALMA MATER: Pacific Lutheran University (B.A. Communication Arts), University of Phoenix (MBA)