MONEY
SD 500: Allen Cinzori
Monday, January 8, 2018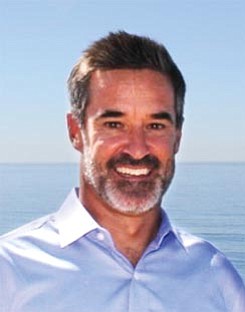 The San Diego 500, The Book of Influential Business Leaders, is the market's most comprehensive product of people you should know in the business community. The 500 includes business leaders and executives who have founded or are running significant companies in terms of number of jobs, key products and services, experts who raise the level of the industry here and beyond and those who lead in the business community. The 500 is selected by the San Diego Business Journal newsroom.
Allen Cinzori
Managing Director, Software Equity Group
Allen Cinzori is a skilled investment banker and managing director of Software Equity Group, a leading M&A advisory firm to the software industry. Since joining SEG in 2001, he has advised hundreds of emerging and established software companies. Allen has been the managing director at SEG since 2008. He previously worked as an engineer for Solar Turbines, a Caterpillar Co. In 2017, Software Equity Group opened a new office in Solana Beach and had an evening of networking with local software industry executives.
ALMA MATER: Cal Poly San Luis Obispo (BSME, Mechanical Engineering), USC Marshall School of Business (MBA, Finance)
DRIVES: Ford F-150
HOBBY: Surfing
TOUGHEST CHALLENGE: Continuously striving to maintain Software Equity Group's position as a leading boutique investment bank and staying relevant within an ever changing industry.