CIVIC
SD 500: Alberto Cortes
Monday, January 8, 2018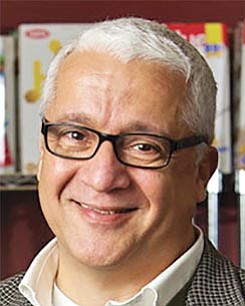 The San Diego 500, The Book of Influential Business Leaders, is the market's most comprehensive product of people you should know in the business community. The 500 includes business leaders and executives who have founded or are running significant companies in terms of number of jobs, key products and services, experts who raise the level of the industry here and beyond and those who lead in the business community. The 500 is selected by the San Diego Business Journal newsroom.
Alberto Cortes
Executive Director, Mama's Kitchen
Alberto Cortes has more than 25 years of management experience in HIV and AIDS services with nonprofits. Since 2002, he's served as executive director of Mama's Kitchen, which prepares and delivers nutritious meals for San Diegans struggling with AIDS or cancer who are too sick to shop and cook for themselves. It celebrated 25 years in 2015. Cortes served on the board of directors of The Association of Nutrition Services Agencies, a Washington, D.C.-based national membership organization, and he is a member of the LGBT Community Leadership Council.
ALMA MATER: San Diego State University
MILITARY SERVICE: Veteran of the United States Navy submarine force.