REAL ESTATE
SD 500: Alan Gold
Monday, January 8, 2018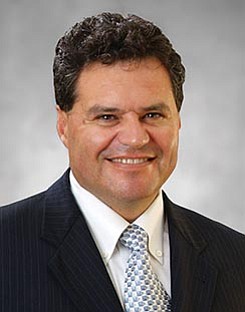 The San Diego 500, The Book of Influential Business Leaders, is the market's most comprehensive product of people you should know in the business community. The 500 includes business leaders and executives who have founded or are running significant companies in terms of number of jobs, key products and services, experts who raise the level of the industry here and beyond and those who lead in the business community. The 500 is selected by the San Diego Business Journal newsroom.
Alan Gold
FOUNDER, INNOVATIVE INDUSTRIAL PROPERTIES INC.
Alan Gold is known best for founding and growing BioMed Realty. In 2016, he founded a new company called Innovative Industrial Properties Inc. focused on acquiring medical-use cannabis facilities. It completed a $67 million stock offering and began trading on the New York Stock Exchange. Gold founded BioMed Realty in 1996, recognizing that life science industry companies have unique requirements for real estate that wasn't being served in the existing commercial real estate market. The company develops and manages properties specifically for the biotech industry. He served as the CEO from 2004 to 2016, when BioMed was acquired by Blackstone Group for $8 billion. Before that, he was CEO and president of BioMed's predecessor, Bernardo Property Advisors Inc.
ALMA MATER: San Diego State University
CIVIC: He serves on the boards of the Salk Institute for Biological Studies, the Campanile Foundation and on SDSU's BioScience Center Advisory Board.