PROFESSIONAL SERVICES
SD 500: Aaron Gaeir
Monday, January 8, 2018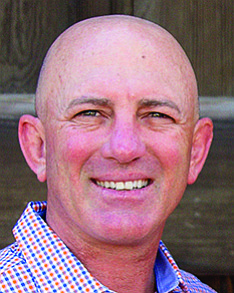 The San Diego 500, The Book of Influential Business Leaders, is the market's most comprehensive product of people you should know in the business community. The 500 includes business leaders and executives who have founded or are running significant companies in terms of number of jobs, key products and services, experts who raise the level of the industry here and beyond and those who lead in the business community. The 500 is selected by the San Diego Business Journal newsroom.
Aaron Gaeir
Owner, CEO, Grandesign Media
Aaron Gaeir is the founder and CEO of Grandesign Media, an advertising and marketing company that specializes in experiential marketing. Founded eight years ago, the company has grown into a $47 million-per-year business with 120 clients and 50 full-time staffers spread across regional offices. The company has scored high-flying clients, including Paramount Pictures, for which the firm created a viral video promoting "Paranormal Activity: Ghost Dimension." Prior to founding Grandesign, Gaeir founded Elite Media Partners. Before that, he worked for Infinity Outdoors (Viacom) as the youngest (29) general manager in the company with annual billings over $13 million.
PHILOSOPHY: Work hard, play hard. Whether it's a companywide Fitbit challenge, partying in costume at the company's annual bocce ball tournament, or taking the company to tropical all-inclusive resorts, Gaeir puts work/life balance at the forefront.
MOTIVATION: "Celebrating with the people who have supported me is personally fulfilling, however, proving people wrong never gets old."