REAL ESTATE
SD 500: Aaron Feldman
Monday, January 8, 2018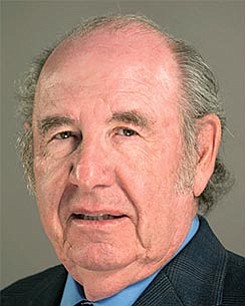 The San Diego 500, The Book of Influential Business Leaders, is the market's most comprehensive product of people you should know in the business community. The 500 includes business leaders and executives who have founded or are running significant companies in terms of number of jobs, key products and services, experts who raise the level of the industry here and beyond and those who lead in the business community. The 500 is selected by the San Diego Business Journal newsroom.
Aaron Feldman
Founder and President, Sunroad Enterprises
In 1977, Aaron Feldman founded San Diego's Sunroad Enterprises, which would go on to become a significant local force in two industries. It has one division that operates several successful auto dealerships and a development division that has built just about every type of project in the local market, ranging from offices and apartments, to hotels and marinas. Feldman received his early education and work experiences in Mexico, working at various companies, including Celanese and Chrysler Corp. He also taught business courses and led his family's various steel manufacturing and real estate businesses.
ALMA MATER: University Autonoma de Mexico, Universidad Anahauc
PASSIONS: Education, international business and political relations. Has served on advisory boards to organizations including UC San Diego's Center for U.S.-Mexican Studies.