ICONS - LEGACY
SD 500: Malin Burnham
Sunday, January 7, 2018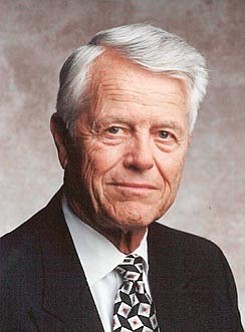 The San Diego 500, The Book of Influential Business Leaders, is the market's most comprehensive product of people you should know in the business community. The 500 includes business leaders and executives who have founded or are running significant companies in terms of number of jobs, key products and services, experts who raise the level of the industry here and beyond and those who lead in the business community. The 500 is selected by the San Diego Business Journal newsroom.
Malin Burnham
President, The Burnham Foundation
Burnham remains among San Diego's most active civic and philanthropic leaders; the family name adorns the Sanford-Burnham-Prebys Medical Discovery Institute and University of San Diego's Burnham-Moores Center for Real Estate. He was involved in or led his family's insurance and commercial real estate businesses from 1949 until 2008 when the CRE division was sold to Cushman & Wakefield. He has served on numerous impactful civic boards.