ICONS - LEGACY
SD 500: Tony Hawk
Friday, January 5, 2018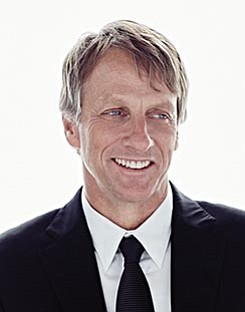 The San Diego 500, The Book of Influential Business Leaders, is the market's most comprehensive product of people you should know in the business community. The 500 includes business leaders and executives who have founded or are running significant companies in terms of number of jobs, key products and services, experts who raise the level of the industry here and beyond and those who lead in the business community. The 500 is selected by the San Diego Business Journal newsroom.
Tony Hawk
Founder, The Tony Hawk Foundation
Few people can be as closely associated with the birth of a movement as Carlsbad native Tony Hawk is with skateboarding and action sports. He leveraged his unmatched talents on a skateboard into a billion-dollar lifestyle brand that includes equipment, clothing, toys and videos. The Tony Hawk Foundation has donated more than $6 million to 600 skate park projects in underprivileged communities across the United States.