CIVIC
SD 500: Tomas Herrera-Mishler
Friday, January 5, 2018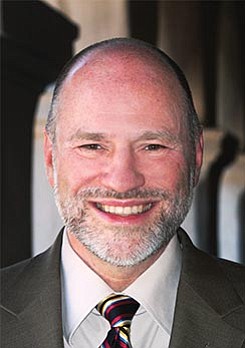 The San Diego 500, The Book of Influential Business Leaders, is the market's most comprehensive product of people you should know in the business community. The 500 includes business leaders and executives who have founded or are running significant companies in terms of number of jobs, key products and services, experts who raise the level of the industry here and beyond and those who lead in the business community. The 500 is selected by the San Diego Business Journal newsroom.
Tomas Herrera-Mishler
President and CEO, Balboa Park Conservancy
Tomas Herrera-Mishler is president and CEO of the Balboa Park Conservancy. He came to the San Diego conservancy with a portfolio of non-profit accomplishments, which included his help in raising $30 million for the Buffalo Olmsted Parks. Herrera-Mishler began his career as a landscape architect and planner in the commercial sector before moving into non-profits including Philadelphia's Awbury Arboretum and the Airlie Gardens in Wilmington, N. C. A founding board member of the Western New York Environmental Alliance, he was named Preservation Hero of the year by the Library of American Historic Landscapes. Recent accomplishments at the Balboa Park Conservancy include the launch of a $700,000 partnership with the city of San Diego to plant trees in the park.
ALMA MATER: University of Michigan, Eastern Michigan University
BUCKET LIST: Summer vacation on the Greek Island of Corfu.
FUN FACT: "I am a dual citizen, born to American parents in Morelia, Michoacan, Mexico, and raised in Latin America. Moving to the U.S. from Mexico City as a teenager was a big challenge that forced me to learn how to adapt to a new culture and to snow!"